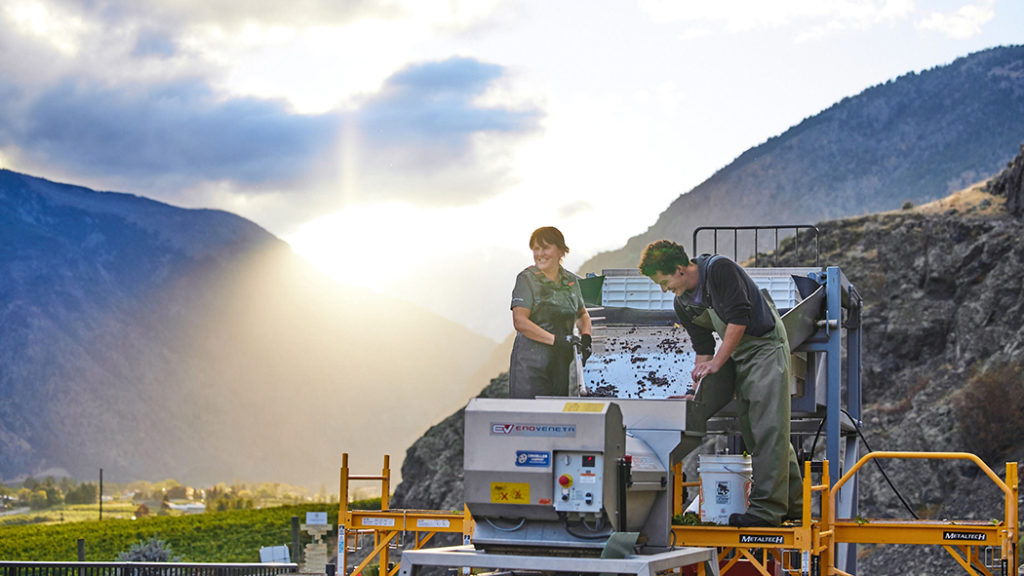 photo courtesy of Corcelettes Estate Winery
The Growing Season
After a year marked by extreme weather events, wine producers across BC celebrated a growing season in 2022 that was a return to more moderate conditions.

But it didn't get off to the greatest start. March, April and May were unseasonably cool and wet, resulting in a later than normal budbreak. Most worrisome during that period were the lower than average Growing Degree Days (GDD) – a measure of heat accumulation used by farmers to predict plant development.

The East Kelowna weather station recorded a GDD of 87, in comparison to the 15-year average of 184. In the Similkameen Valley at the Cawston weather station, a spring GDD of 132 was recorded, in comparison to the 15-year average of 233.

But BC wine growers reported that the weather eventually stabilized and the vineyards were able to catch up over the summer and fall months. The first grapes harvested were on September 7. But the picking period didn't get into full swing until the end of the month – considerably later than usual. Yet, Mother Nature was fully cooperative – a rare occurrence – throughout the picking period, which stretched deep into October.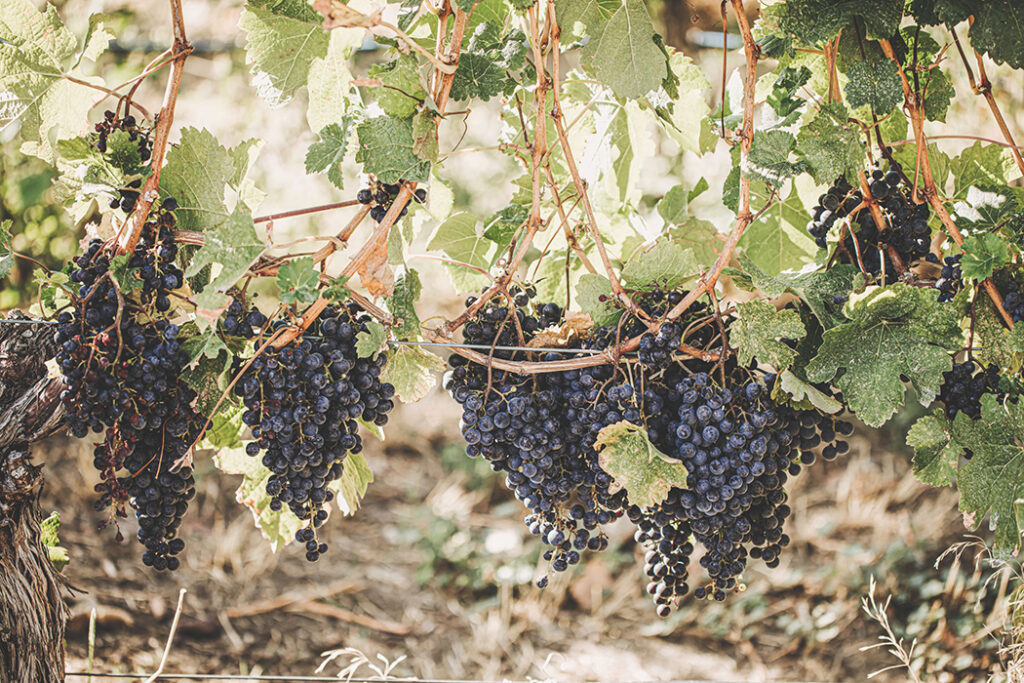 photo courtesy of Road 13
The Fruit
Overall, the quality of the fruit was described as outstanding. The warm, sunny, dry fall days, coupled with cool crisp nights resulted in ripe berries with a solid backbone of acidity – hallmarks of superior BC wines.

When it comes to overall grape yields in 2022, reports are somewhat mixed. Some producers stated that their tonnage was up and they will have more wine to sell than previous vintages in recent memory. Others are reporting the opposite. It all depended on how aggressively they crop thinned the fruit during the spring when things weren't looking good.

Many did not want to take the risk of their grapes not ripening if the weather didn't turn around. For example, September and October can be wildcard months. Temperatures can plummet dramatically with little to no warning and an early frost that can bring the growing season to an abrupt end is not unheard of.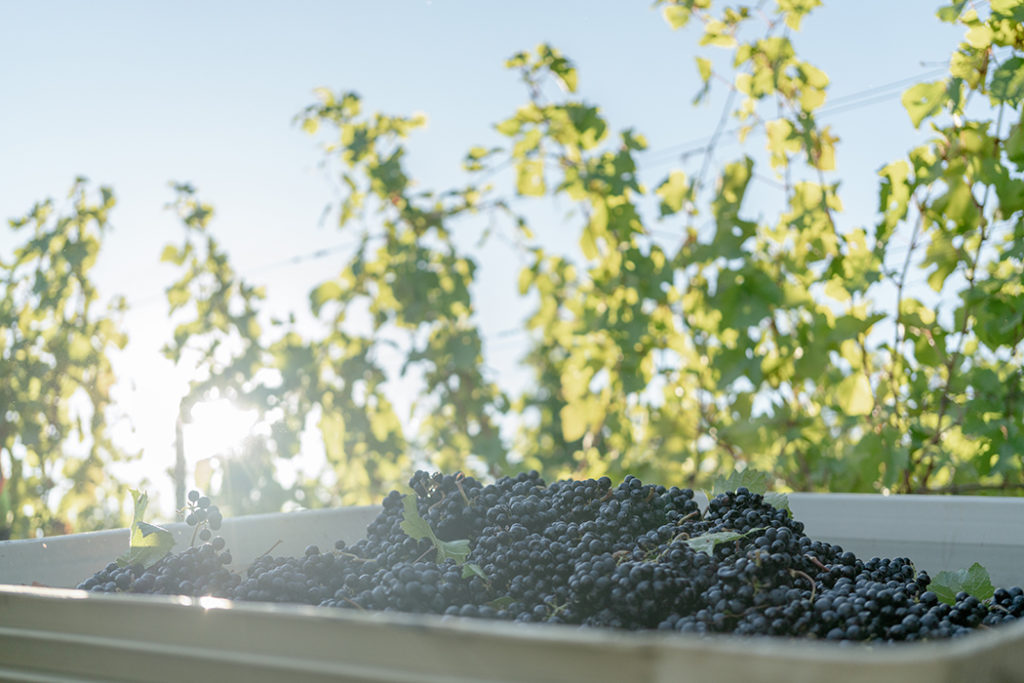 photo courtesy of Liquidity Wines
The Harvest
But even those who did chose to crop heavily are not lamenting the excellent outcome of the harvest and are predicting a far better than average vintage from 2022.
photo courtesy of Priest Creek Winery
by Julianna Hayes
BC Wine Tour Hub's Featured Wineries