Situated on the famous Naramata Road outside Penticton, British Columbia, Wesbert Winery is home to a working vineyard cultivating five varietals of grapes to produce its wines.​
The Joubert family, originally from South Africa, founded Wesbert Winery in 2019 and garnered an instant reputation for the warm hospitality South Africans are known for.​
Surrounded by a picturesque setting of hills, valleys, the Okanagan Lake and within walking distance of Three Mile Beach, Wesbert is just as popular amongst cyclers and hikers. It is also close to the road-crossing of the Kettle Valley Rail (KVR) Trail. Wesbert Winery offers a wine shop, tasting room and terrace for visitors. ​
Wesbert Guest Suites, also onsite, consists of three upmarket bedrooms each with full ensuite bathrooms including both bathtub and shower.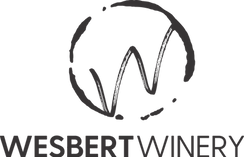 October, 2022
Monday
DAY OFF
August 26,2019
Tuesday
9:00am - 10:00am
winetourhub
We have received your appointment and will send you a confirmation to your provided email upon approval.
error:
Content is protected, no content on this site may be reproduced without written consent of the publisher.