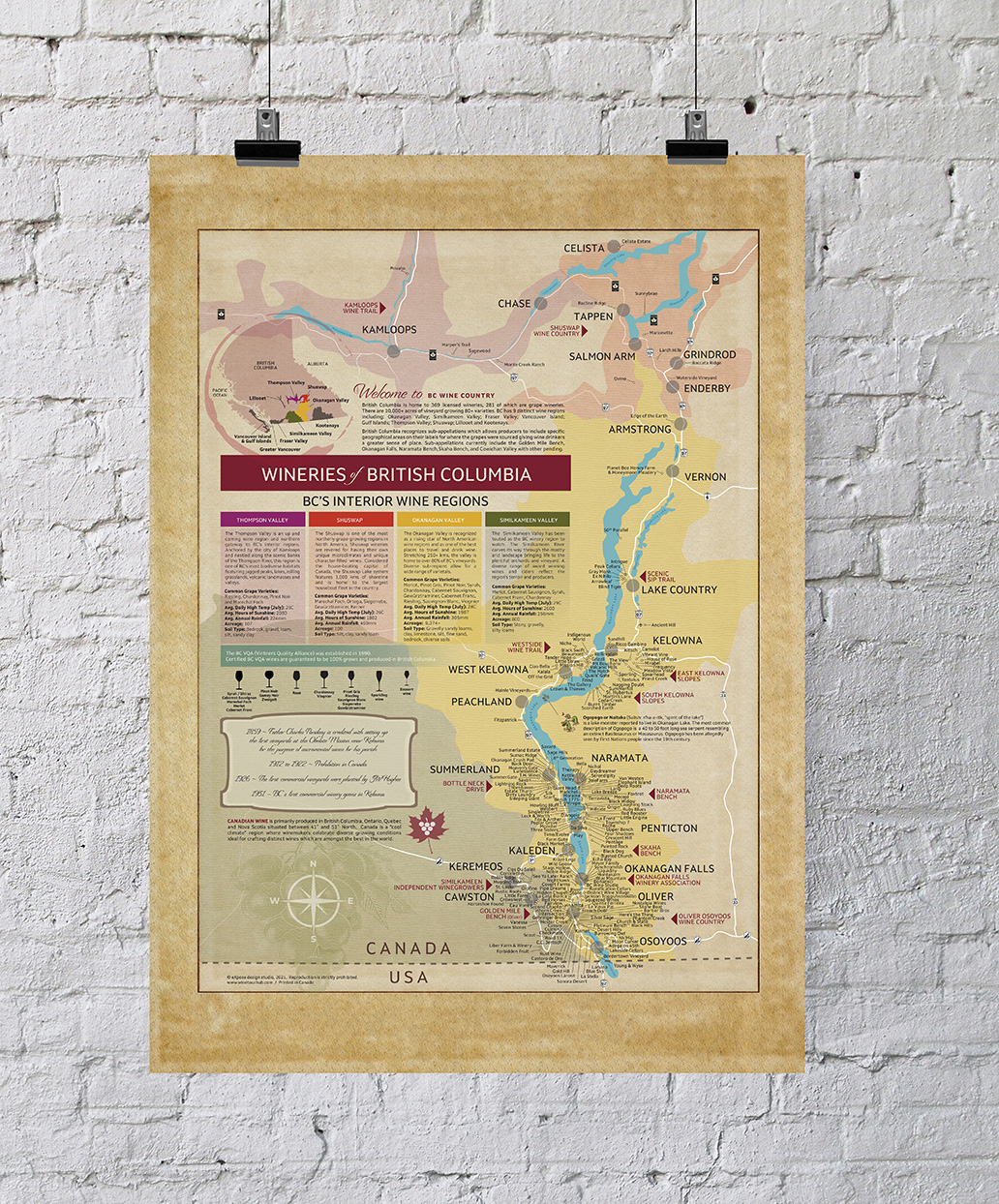 Wineries of British Columbia Poster
Southern Interior Wine Regions
Includes the Okanagan Valley, Simikameen Valley, Shuswap and Thompson Valley wineries.
This beautiful winery map is a perfect gift or souvenier for any level of visiting wine enthusiast from near or far away!
This 20" X 28" map is printed on a smooth natural coloured matte stock and can also accommodate a standard 18" x 24" frame size by simply cropping the border.  
$20.00
$1.00

(tax)
+ $15.00 (shipping)