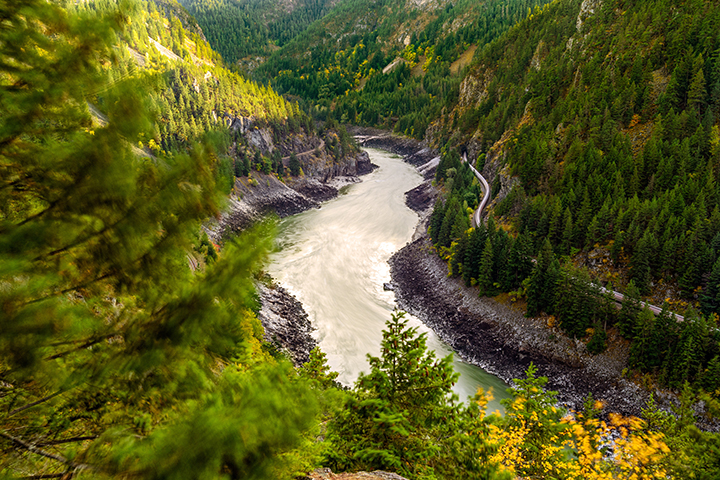 Lillooet
Common Grape Varieties: Riesling, Pinor Noir, Cabernet Franc, Pinot Gris, Chardonnay.
Average Daily High Temperature (July): 28C
Annual Hours of Sunshine: 1852
Average Annual Rainfall: 322 mm
Acreage: 51
Soil Type: Silt, clay, loamy sand
Located on the southern tip of the Cariboo Chilcotin at an elevation of 230 metres, Lillooet may not immediately be on the lips of wine enthusiasts. But the area enjoys long, hot, dry summers not unlike the Okanagan Valley, making it ripe for grape growing and the future is promising.
Situated along the Fraser River, the community was formerly known as Cayoosh Flats. Vineyards were first planted relatively recently in 2004 and today there are about 30 acres of grapes supplying two wineries, the first of which opened in 2011.
Despite its small size, Lilloett has been recognized by the BC Wine Authority as a Geographical Indication in its own right.
It's worth a visit to this teeny wine region as it is in close proximity to Whistler-Blackcomb and an easy drive to Vancouver. It offers unparalleled backcountry adventures, a farmer's market, agritourism tours and golf.