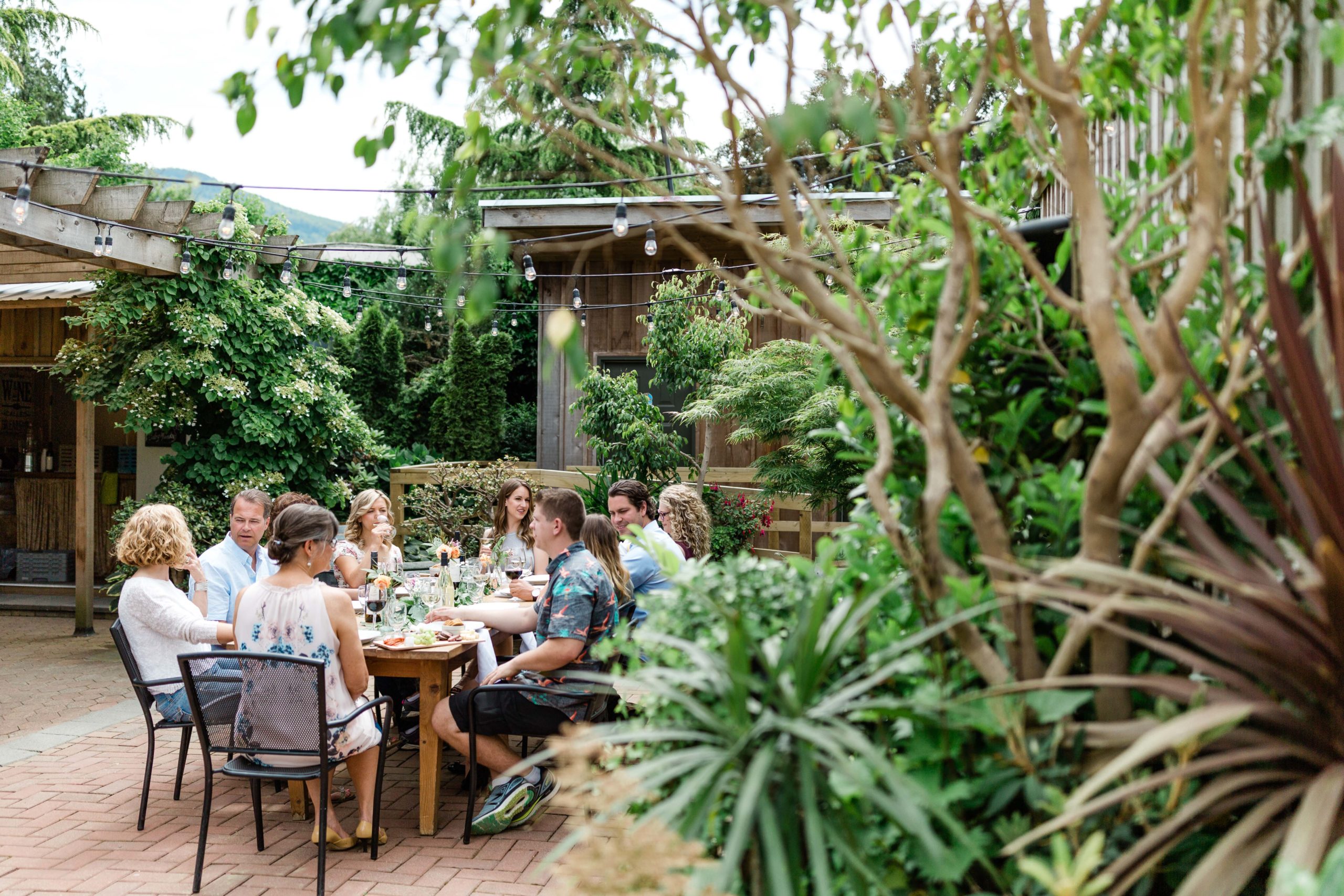 Fraser Valley & Greater Vancouver
Common Grape Varieties: Siegerrebe, Pinot Noir, Pinot Gris, Bacchus
Average Daily High Temperature (July): 21C
Annual Hours of Sunshine: 1886
Average Annual Rainfall: 1537 mm
Grape Acreage: 155
Soil: Silty and high in organic matter
When it comes to growing grapes, the Fraser Valley has some of the finest soil around.
Indeed, this is a farming community like no other. More than half of British Columbia's agricultural industry is located here, drawn by its silty dirt high in organic matter. It makes sense that wine would gain a foothold in this lush landscape.
The farming core in the Valley is nestled in a deep basin surrounded by soaring mountains and dense forest. It is only about an hour to downtown Vancouver, but you won't feel much of the city's influence here. It's a grassroots and hard-working community with a much slower pace than the bustling city to the west. 
There are more than two dozen wineries considered to be part of the Fraser Valley industry. While the bulk of the 200 acres of grapes are being grown in the farming belt, the actual wineries are scattered between Chilliwack and Richmond, with several actually in the urban Metro Vancouver region. 
Surrounding farmers' fields and vineyards are rugged peaks, dense forest and pristine waterways – terrain that offer travellers great outdoor adventure opportunities such as mountain climbing, salmon fishing, white water rafting, zip lining, biking and hiking. There are numerous attractions such as aquatic and recreation centres, historic sites, parks and campgrounds. Nature lovers will be drawn to Mountain View Wildlife Conservation and Breeding Centre and Bridal Veil Falls.
The close proximity to Metro Vancouver makes it easy for urbanites to find their jam and provides excellent opportunities for rural daytrips and city-focused excursions.